Wisconsin APSE Trainings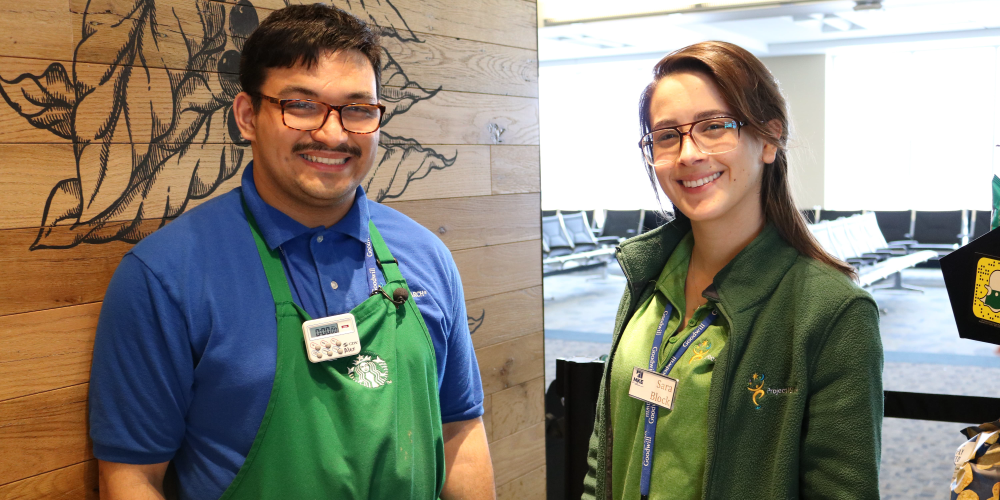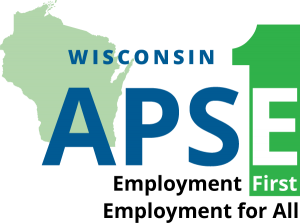 Wisconsin APSE Training for Direct Service Professional
2018 trainings are geared to give tools and resources to job developers, job coaches, supervisors and others supporting individuals with disabilities to be successful in obtaining and maintaining employment.
August 22, 2019
– Supporting Individuals to Achieve Competitive Integrated Employment
Attendees will acquire concepts, strategies and tools Related to:
State and federal initiatives that promote Community Integrated Employment:

Learn about opportunities that are available to support successful outcomes in employment. (Employment First Legislation, Partners with Business, WIOA, Project SEARCH, Building a Meaningful Day)
Examples using the current Wisconsin initiatives to foster best practices in services.

Concepts of Motivational Interviewing (MI) in Practice:

Gain MI techniques that are used when engaging people in the employment conversation.
Examples of MI concepts that have worked in the field to instigating change.

The role of DVR and Long-Term Support Programs in Supporting Community Integrated Employment:

Representatives will share best practices for collaboration with the support systems.
Examples of how to leverage each system to obtain best possible outcomes.

Concepts of Work Incentive Benefit Counseling (WIBC) to maintain Community Integrated Employment:

Local expert shares the expectations and benefits of working with a benefit counselor.
Examples of how a WIBC assisted in achieving employment outcomes.
WHEN: August 22, 2019
8:30 -9:00 registration
9:00– 3:00 training
WHERE: Waukesha County Technical College – Richard T Anderson (RTA) Education Center 800 Main Street, Pewaukee, WI 53072
COST: $50 per attendee | Lunch included
REGISTER ONLINE: www.regonline.com/customizedemployment
QUESTIONS: Beth Lohmann, 414-257–7312 or beth.lohmann@milwaukeecountywi.gov
October 10, 2019
– Business Development Training With Michael Matus, Goodwill Vice President of Sales & Strategic Solutions 
Do you want to refine your approach when engaging employers? Are you looking to increase the number of people you help find jobs?
If you answered YES then this training is for YOU!
Come learn from Mike Matus' years of experience and expertise in sales how to effectively develop community integrated employment opportunities for people with disabilities. Mike will share specific skills, tools and techniques that he has learned over the last 25 years of building customer relationships.
By using sales techniques, you can learn about the employer's needs and sell them on the skills of the job seeker you are working with. A solid relationship will help solve their staffing needs and enhance their team.
This training is targeting to employment support specialists at all levels of experience.
WHEN: October 10, 2019
8:30 -9:00 registration, 9:00– 4:30 training
Lunch will be on your own.
WHERE: Goodwill NCW
1800 Appleton Road
Menasha, WI 54952
COST: $80 – APSE Member
$100 – Non APSE Member
REGISTER ONLINE: https://www.regonline.com/builder/site/?eventid=2568507&fbclid=IwAR2aBiAGY16pHSpwvzX_O5VxeAEGkMyISLqSvMRi0PLGTap_L0lLarBMEcY
QUESTIONS: Beth Lohmann, 414-257–7312 or beth.lohmann@milwaukeecountywi.gov
– SURVEY –
Did you recently attend a Wisconsin APSE training? We want your feedback! Click the link below to take our survey and share your thoughts:
– PAST EVENTS –
July 17, 2019
–
Customized Employment: Reframing How We Partner With Business, Sarah Murphey 
– 
WorkLink
June 13, 2019 – Job Development: The Art of Engaging Business, Janet Estervig – Attainment Company
October 18, 2018 – Trauma Informed Care and MI, Shawn Smith – Alma Institute
December 13, 2018 – Dignity in the Community, Janet Estervig – Attainment Company
Would you like to partner with Wisconsin APSE to hold a training for your organization next year?
Contact Beth Lohmann
WI APSE Co-President
Contact No : (262) 547-6821
Email: bethl@eastersealswise.com
Or, fill out this form below: