Wisconsin APSE Trainings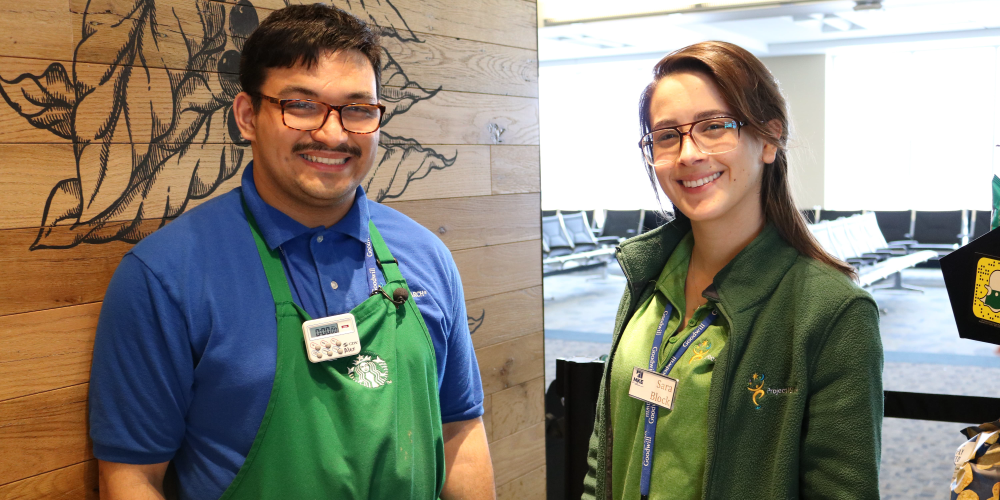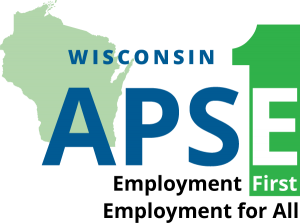 Wisconsin APSE Training for Direct Service Professional
2018 trainings are geared to give tools and resources to job developers, job coaches, supervisors and others supporting individuals with disabilities to be successful in obtaining and maintaining employment.
December 13, 2018 – Dignity in the Community, Janet Estervig – Attainment Company
Learn how to focus on providing support for people with disabilities in the community and work settings. How do you maintain a person's dignity and space when providing job coach support at the workplace or when providing supports in the community? How do you use "mindfulness" in your support strategies that result in both the person you support and yourself having positive outcomes?
Register at: www.regonline.com/wiapsedignity (Registration closes 12/10/18)

For registration questions contact Beth Lohmann – bethl@eastersealswise.com (262-953-2208)


2018 Wisconsin APSE Training Series for Direct Service Professional Speaker Bios
Janet Estervig has degrees in Special Education, Vocational Rehabilitation Counseling, and is a Registered Nurse. During
the last 4 years at the Department of Health Services, Janet worked with state agencies to implement the new federal
mandates under Workforce Innovation and Opportunity Act and the Home and Community Based Services final settings
rules under Medicaid long term care. She is currently working with Attainment Company who provides curricula,
assistive technology and training for children, youth and adults with disabilities. Her past experiences include teaching
in High School Special Education, founded a supported employment program which she was the Executive Director for
25 years and was the administrator for an agency providing personal care and home chore services for individuals with
disabilities and Elders. Janet has conducted training workshops on integrated employment and healthcare for people
with disabilities throughout the USA and United Kingdom. Janet currently serves on the Boards for a Supported Living
and Supported Employment Agency.
Shawn Smith is the co-founder of the Alma Institute a human services professional development organization based in
Milwaukee, WI. Alma's goal is to guide professionals in learning how to engage with people struggling with the impact
of trauma in ways that support a person choosing to heal and transform their trauma. Since 2015, Shawn has worked
with the Alma Center, a batters intervention program nationally awarded for it's innovative trauma informed approach
and impressive outcomes. Shawn has helped the Alma Center synthesize and organize Healing Focused Care into a
training process for human service professionals. Shawn is a member of the Motivational Interview Network of Trainers
(MINT), sits on the MINT Trainer Certification Committee, MINT Diversity Group, and serves as a Mentor to new
MINTies. Shawn has over 20 years of applied and practical experience as a direct service provider, program director, and
agency leader in residential treatment, criminal justice, education, youth services, and workforce development settings.
Shawn has shared MI, Cultural Reverence, Trauma Informed Care, and Reflective Supervision with thousands of
professionals including those serving in education, health care, behavioral health, workforce development, education,
addictions, and the criminal justice system. He holds a certificate in Trauma Counseling from the University of
Wisconsin Helen Bader School of Social Work and is a GAINS Center Certified Trauma Informed Care Trainer. Shawn
Smith was initially trained by the originator of Cultural Humility, Dr. Melanie Tervalon. Shawn initiated the first Cultural
Humility trainer-of-trainers in Wisconsin. Since, he has work with Dr. Terri Strodthoff and Jojopah Nsoroma to develop
Alma Institute's Cultural Reverence framework.
– PAST EVENTS –
WHERE: Kalahari Resorts and Conference Center (1305 Kalahari Drive, Wisconsin Dells, WI 53965) 8:30 am – 4:30pm (Check-In from 8:00 am- 8:30 am)
COST: $100 per training – Registration links listed below with each training
OTHER: CEU's will be available through UW Stout Lunch included in registration fee
October 18, 2018 – Trauma Informed Care and MI, Shawn Smith – Alma Institute
With a broad evidence base, Motivational Interviewing is a proven strategic method of communication used widely by a diverse group of human services professionals to empower those they serve to embrace positive behavior change.
This session we will experientially explore the integration of Motivational Interviewing and Trauma Informed Care. Leverage your skill in MI as a trauma-informed style of communication that creates an atmosphere of safety and trust. Learn how we, as individual service artists, can communicate in ways that heal, guide, and exhibit deep respect for the internal wisdom of those we serve.
Objectives
1. Identify how Motivational Interviewing is a Trauma-Informed style of communication that creates safety + trust and empowers in an atmosphere of partnership, acceptance, and compassion.
2. Practice active listening skills to expressing empathy to create safety + trust and strategies that awaken reasons for healing + change.
Would you like to partner with Wisconsin APSE to hold a training for your organization next year?
Contact Beth Lohmann
WI APSE Co-President
Contact No : (262) 547-6821
Email: bethl@eastersealswise.com
Or, fill out this form below: